Reports and Analysis (SMS)¶
Reporting on all text message activity¶
To report on all SMS activity recorded in CiviCRM, you can run the Activities report, available here: Reports > Contact Reports.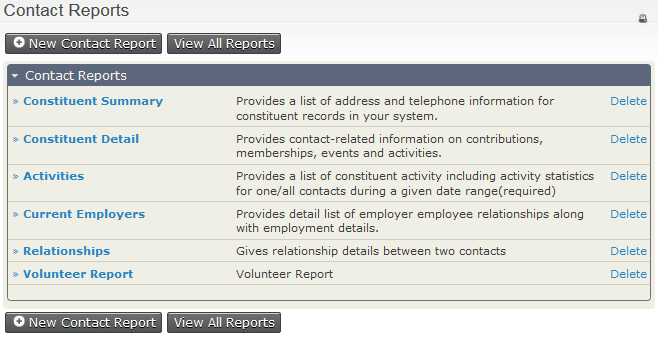 The SMS activity types are "Inbound SMS", "Mass SMS" and "SMS delivery".
You can then filter by SMS activity type and further by:
message status (e.g. completed/scheduled)
date and time
which group or tag the recipient is in
and characteristics of the recipients themselves, such as their name and location.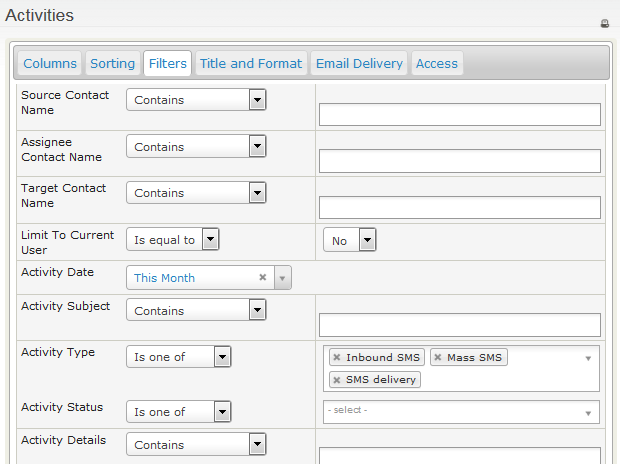 Finally, to update the results click "Preview Report" at the bottom of the Filters window.