Installation¶
Fast Action Links can be installed from within CiviCRM from the extension directory: Administer menu > System Settings > Extensions, on the "Add New" tab. Find, download and install the extension.
For best results, you'll also want a copy of CiviRules installed. Install using the same steps.
After installation, you should have a new menu option available at the CiviCRM Administration menu > Customize Data and Screens called Fast Action Links. See screenshot: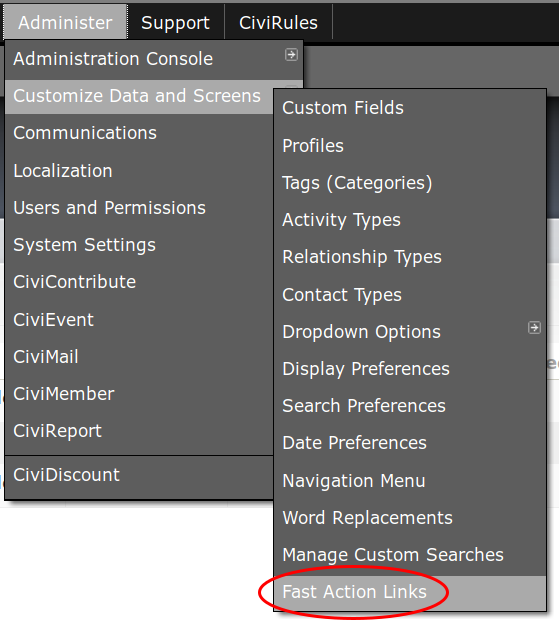 View the Fast Action Links extension in the Extension Directory.