Chassé - Email supporter journeys¶
Get your supporters chassé-ing through an email-driven donor journey to improve your organisation's onboarding experience and improve supporter development.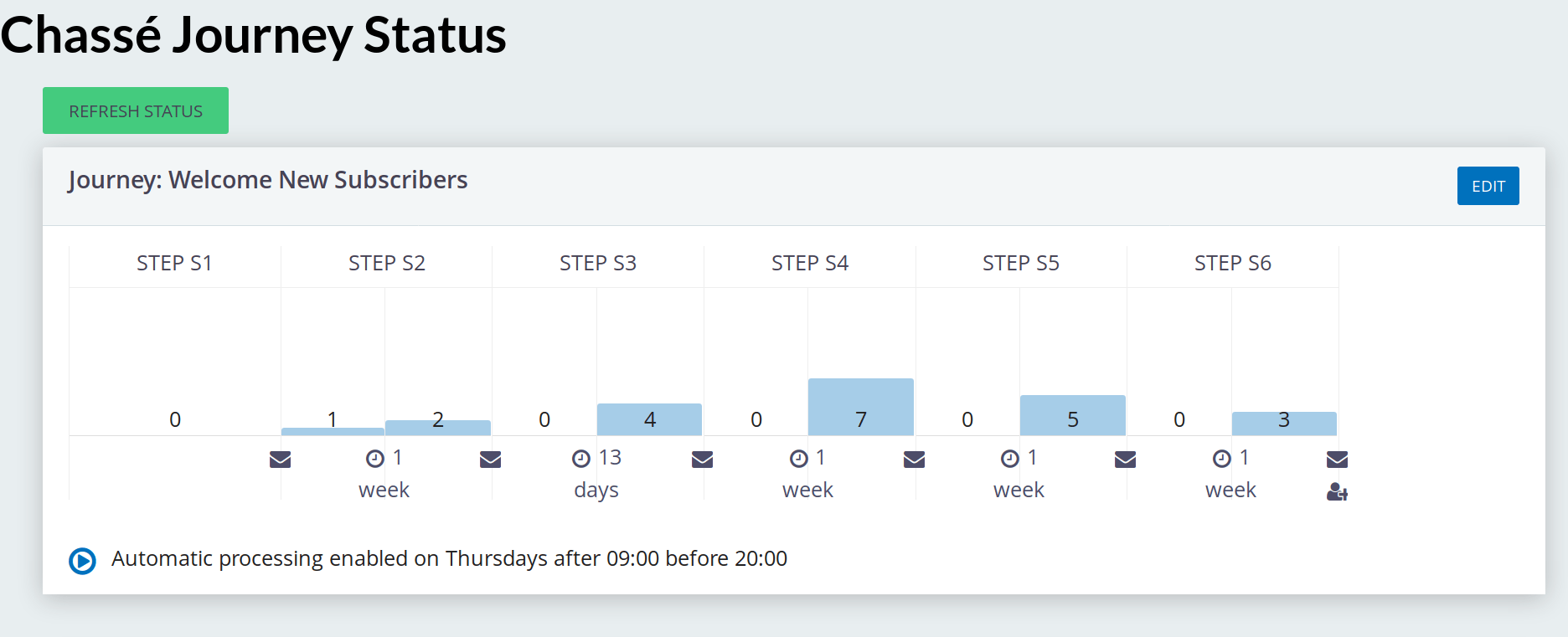 The concept is that each contact can be at a particular stage of one of a set of journeys. So you might have a journey for new people to your email list, and a journey for first time donors and a journey for regular givers.
A "journey" is here simply means they'll get sent a series of emails as they "step" forward. Or chassé across!
The system can be automated so that people bump along without you clicking anything.
Free/Libre Software¶
This extension is written by Artful Robot and licensed under AGPL-3.0. It's hosted at github, please use that for reporting issues and pull/merge requests from developers are welcome. Developers: pease see the technical information to help you understand how it works.