CiviCRM Advanced Events Extension¶
This extension provides a number of useful features to complement/improve the CiviEvent component in CiviCRM.
It provides a more useful replacement for the event template functionality.
Examples¶
List of event templates¶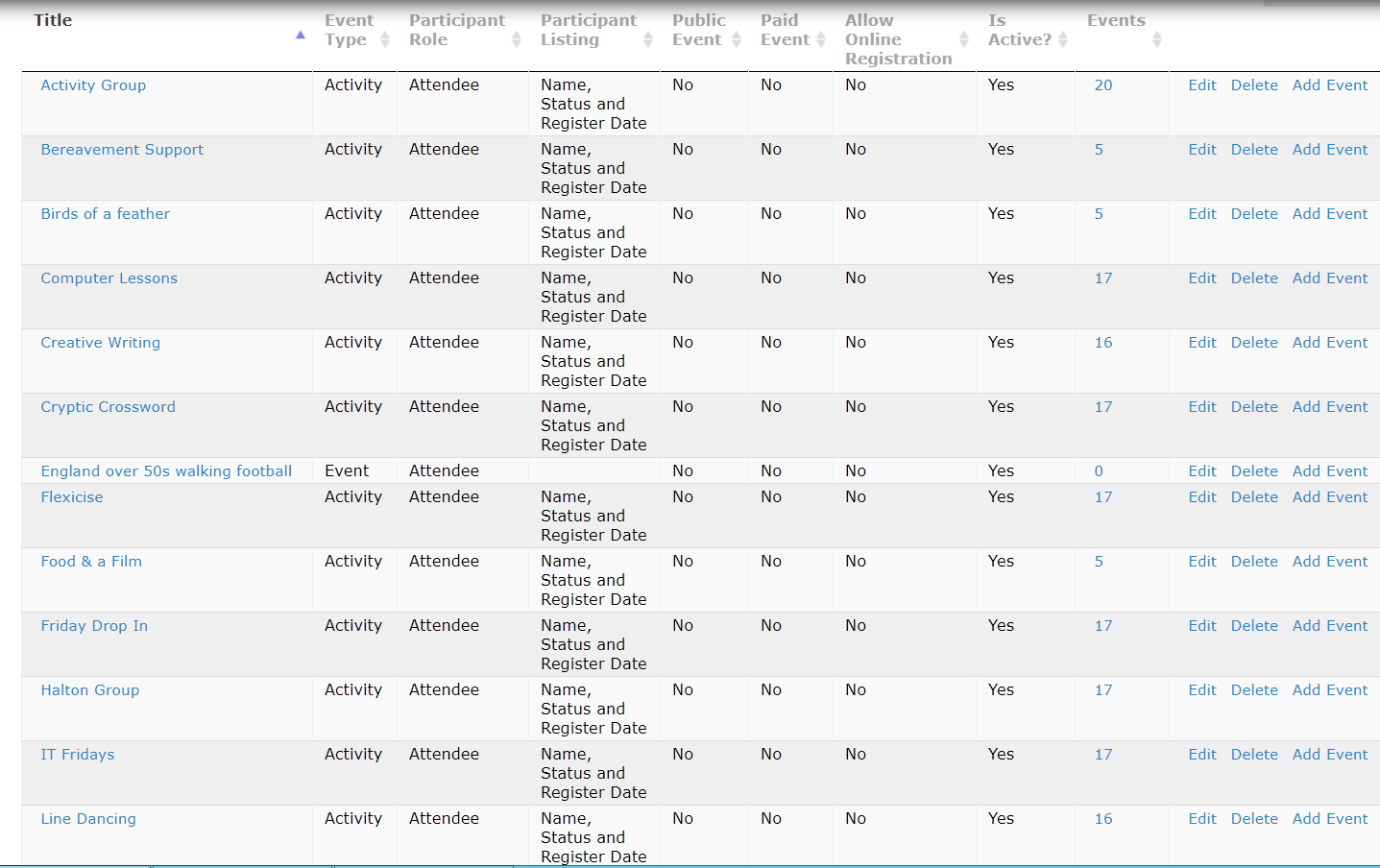 "Activity Group" Template¶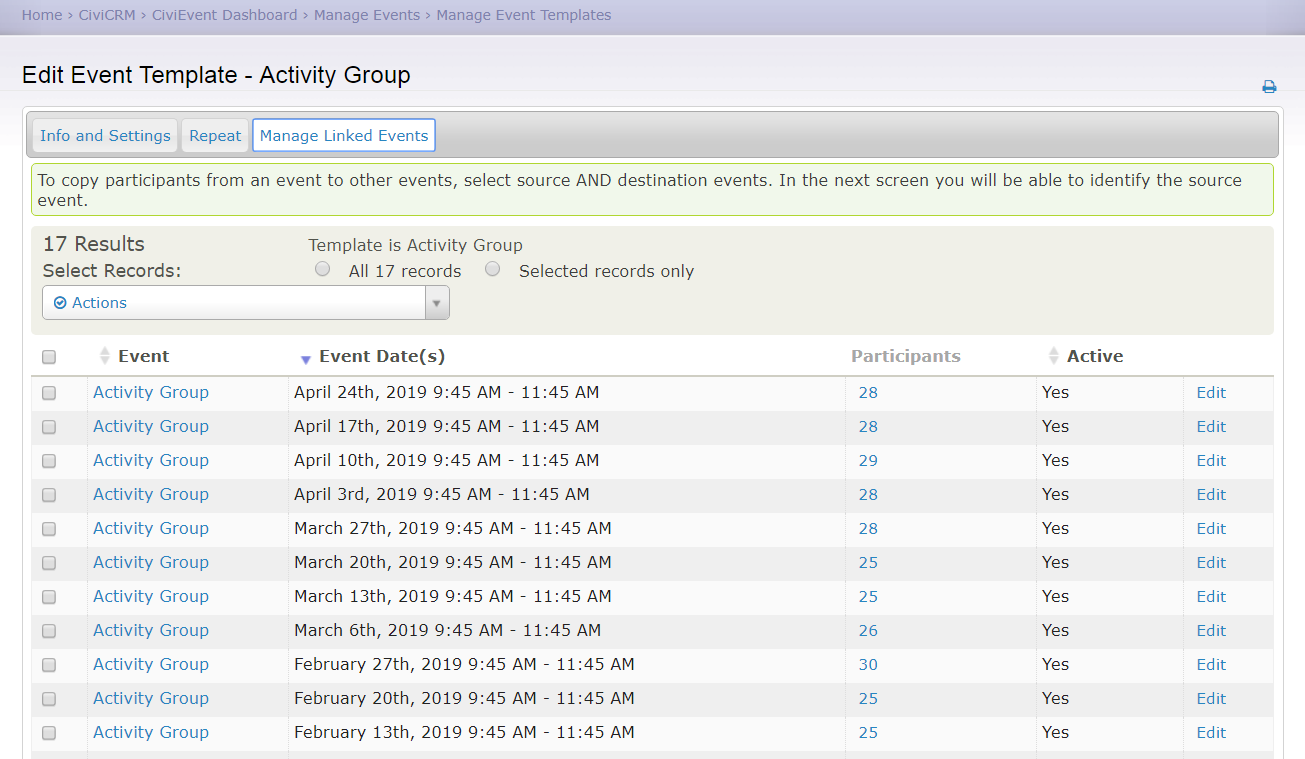 Requirements¶
Installation¶
Download the latest release and install in the standard way. There are no special installation requirements.
Uninstallation¶
Uninstalling will remove all "Event Template" links. No event data will be lost but events will no longer be linked to templates.
Features¶
Ability to hide functionality in the UI that is not required (eg. Tell a Friend, Personal Campaigns)

Replace existing repeat events functionality with new based directly on Event templates.

Add an "Event Search/Selector" that allows "Copy Participants" and "Delete Event" actions:

Replaces "Manage Event Templates" with a new datatables based page.

Add Copy template link to event templates list:

Add ability to create templates from existing events:

Adds an EventTemplate API.

Adds event template permissions.
Usage¶
Navigate to Administer->CiviEvent->Advanced Events Configuration to configure.
To find events by template: Events->Find (Events by template).
To manage event templates: Events->Event Templates.
Repeating Events¶
In order to manage repeating events, a template should be created for the event. Within these templates the Repeat functionality can be accessed and "extra" events can be added to the series, giving much better management of related events. It should be notes that this extension overrides the standard CiviCRM behaviour with repetition on the actual event itself to improve functionality.
Permissions¶
The following permissions for events are implemented for this extension:
CiviEvent: Create Event.
CiviEvent: View own event templates.
CiviEvent: View all event templates.
CiviEvent: Edit own event templates.
CiviEvent: Edit all event templates.
CiviEvent: Delete own event templates.
CiviEvent: Delete all event templates.
Support and Maintenance¶
This extension is supported and maintained with the help and support of the CiviCRM community by:

We offer paid support and development as well as a troubleshooting/investigation service.