Installation¶
Use the following steps to install this extension. * In CiviCRM, select Administer menu » System Settings » Extensions. * Select the Add New tab. * Click Download next to the Entity Templates extension.
After installation, you should have a new menu option available at the CiviCRM Administration menu » Customize Data and Screens called Entity Templates. See screenshot: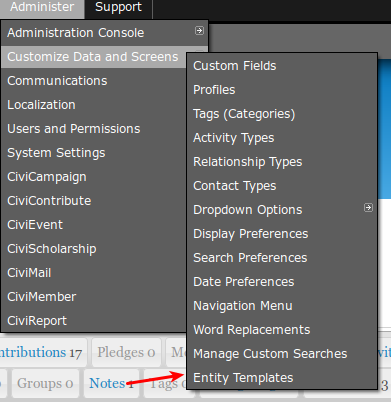 Extension Directory¶
View this extension in the Extension Directory.